Effective tank cleaning with low operating costs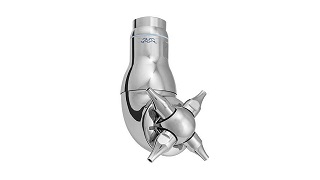 The TJ40G is considered best-in-class for hygienic design and tank cleaning performance. It's rotary jet head provides 3D indexed impact cleaning over a defined period. It is also automatic and represents a guaranteed means of achieving quality assurance in tank cleaning.

Used in breweries, food and dairy processes and many other industries with a strict demand for hygienic tank cleaning. The device is suitable for processing, storage tanks and vessels with diameters between 15 and 45 feet and industries that require a certain level of hygienic design.
60% faster cleaning = more time for production
High impact cleaning in a 360° repeatable cleaning pattern
Control of CIP through validated cleaning
Saves up to 70% of your cleaning cost
Hygienic safety by reliable and predictable cleaning performance