Liquid Desiccant Dehumidification
Alfa Laval Kathabar has 75 years' worth of experience with liquid desiccant systems for dehumidification, cooling, and energy recovery. We offer reliable, precise, cost-effective control for manufacturing and processing operations sensitive to humidity, temperature or microorganisms, including pharmaceutical, confectionery, brewing, hospital facilities, commercial bakeries, cold storage, gelatine and meat processing, among others.
Precise temperature and humidity control
Simultaneous dehumidification and direct air cooling with precise humidity control (+/- 1%RH)
Unrivalled energy efficiency; 100% modulation capacity
Microbiological decontamination: capture and neutralization of airborne pathogens
Fiberglass construction, for extended equipment life and reduced maintenance
Reliability: non-vaporizing liquid desiccant has an indefinite lifespan
Our complete line of liquid desiccant systems feature simple, flexible designs that can be customized according to your application specifications, including air flow capacities, heat sources, space limitations and power requirements.
Choose a centrally located regenerator with multiple conditioners, vertical or horizontal airflows, regeneration fueled by hot water, low-pressure steam or waste heat.
For a thorough assessment of your dehumidification and temperature control needs, and to learn how we can help, contact us today.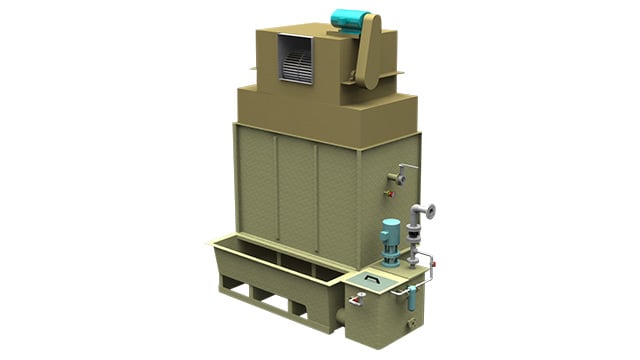 Kathabar FV conditioners
The Kathabar FV design offers the most efficient and effective latent and sensible performance, lowest unit air pressure drop, smallest footprint, and lowest equipment cost in our range.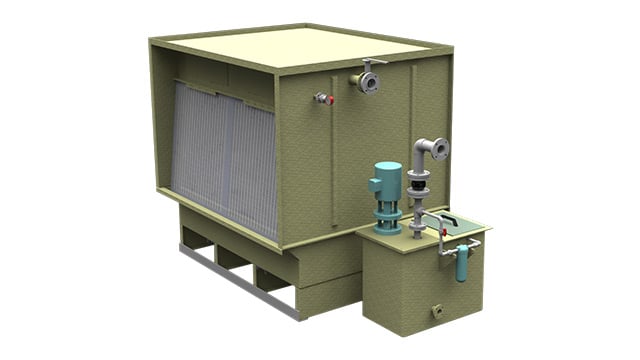 Kathabar FH conditioners
The Kathabar FH design is ideal for applications with space and height limitations that prohibit the use of the FV series.


Kathabar FP regenerators
These packed-tower regenerators can be used with all Kathabar FV and FH conditioners. They are available in a range of sizes, with moisture removal capacities from 120 lb/hr to 6000 lb/hr.
Kathabar SP system
A high-efficiency plug-and-play system with vertical airflow discharge. Designed for applications with airflow capacities from 1,500 CFM to 20,000 CFM.


Download our liquid desiccant engineering guide
Get access to technical descriptions, drawing, images and a lot more
Temperature and humidity control for your application
Flexible, customisable Alfa Laval Kathabar solutions are perfect for a wide range of applications that require precise temperature and humidity control, including pharmaceutical, confectionery, brewing, hospital facilities, commercial bakeries, cold storage, gelatin, and meat processing, among others. Let us design your perfect solution.
How it works
Alfa Laval Kathabar liquid desiccant dehumidification systems use Kathene, a non-toxic solution composed of lithium chloride salt and water, to absorb moisture from the air. Kathene does not vaporize and is not degraded by common airborne contaminants.
Kathene's absorbency depends on the temperature and concentration of the solution, which can be adjusted to create any relative humidity level between 18% and 80%. For a given Kathene concentration, lower solution temperatures enable the conditioner to deliver cooler, dryer air.
The basic elements of an Alfa Laval Kathabar system are illustrated below.
Kathene in the conditioner cools and dehumidifies air on contact. The continuous circulation of Kathene through a heat exchanger extracts energy from the air and transfers it to a coolant. By controlling the flow of coolant through the heat exchanger, the amount of heat extracted by the Alfa Laval Kathabar dehumidifier can be modulated to match the load.
As moisture is absorbed by the Kathene solution in the conditioner the solution becomes diluted. As the level in the conditioner rises, a portion of the solution is pumped to the regenerator, where the moisture is driven back out of the desiccant with heat. The Kathene is heated in the regenerator with the heat exchanger, creating an area of high vapor pressure. The Kathene meets the scavenger airstream and moisture is released from the desiccant into the air stream to be exhausted outside. This process is continuous, and constantly modulating the cooling and heating provides precise conditions for the process.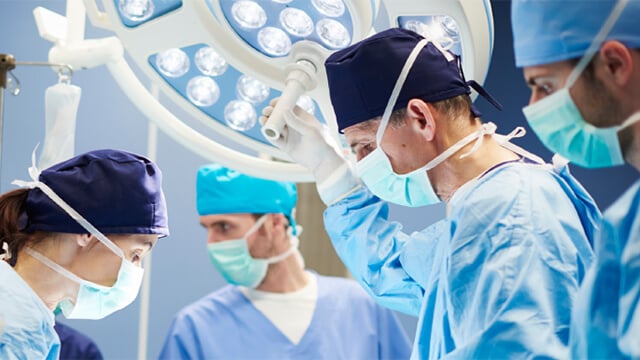 Exceptional humidity control for your operating room
Alfa Laval Kathabar dehumidification systems are ideal for highly sensitive environments where temperature and humidity control are vital to human health, such as in hospital operating rooms or other healthcare facilities. Kathabar systems can deliver precise humidity control – in the range of +/- 1% of your relative humidity target when between 20-60% RH. Additionally, the Kathene liquid desiccant used can neutralize many known pathogens present in the outside air.
---
Service and spare parts
Partnering with Alfa Laval for the startup, support, service, and replacement parts of your Kathabar liquid desiccant dehumidification system will ensure your desiccant dehumidifier is always working at top performance.
Contact us
Do you have a temperature or humidity challenge? Alfa Laval has a flexible solution to help you solve it – simply and efficiently, with minimal stress and cost.