Local services for your success
We are here to help you – Alfa Laval is your partner in overcoming the toughest plant and service challenges and optimizing processes that enhance sustainability and profitability. Our service teams ensure your plant or process is up and running. Whether it's providing phone or online consultation, repair and reconditioning at one of Alfa Laval's service center locations or servicing and repairing equipment at your site, we are engaged and committed to exceeding your expectations. What you need, when you need it, with Alfa Laval service quality.
The services and solutions in our Alfa Laval 360° Service Portfolio help you get the best return on your equipment investment – throughout its life cycle. We partner with you in every aspect, from spare parts, maintenance and support to improvements and monitoring services over time.
Looking for a specific service?
Expert support wherever you are
Click the map to find your local service center.
Des Moines, IA
Decanters | Plate heat exchangers
Ankeny, IA 50021
Chesapeake, VA
High-speed separators | Decanters
Chesapeake, VA 23323
Fresno, CA
High-speed separators | Decanters |
Plate heat exchangers
Fresno, CA 93725
Greenwood, IN
High-speed separators | Decanters |
Plate heat exchangers
Greenwood, IN 46143
Houston, TX
Plate and welded heat exchangers |
Decanters | Belt presses
Houston, TX 77038
Richmond, VA
Plate heat exchangers
Richmond, VA 23231
New York, NY
Plate heat exchangers
New York, NY 10036
Phone: 1-551-229-8651
Broken Arrow, OK
Air Cooled Exchangers
Broken Arrow, OK 74012
Phone: +1 918-251-7477
Coatesville, PA
Tank cleaning equipment
Coatesville, PA 19320
Phone: +1 610-408-9940
Newburyport, MA
Contherm Product Center
Newburyport, MA 01950
Phone: +1 978-465-5777
Tonawanda, NY
Wet Surface Air Coolers |
Dehumidification systems
Tonawanda, NY 14150
Phone: +1 716-875-2000
Our team, your support
– a click or call away
Alfa Laval provides local repair service and technical support for a complete range of heat transfer, separation and fluid handling products. Call our customer service hotline or fill out the form and we'll connect you to a service expert right away – even if you need service or Alfa Laval support after hours.
Contact us
Hotline: 866-253-2528 (866-ALFA-LAVAL)
Sanitary pumps, valves, heat exchangers and fittings: 800-558-4060
Alfa Laval service centers specialize in: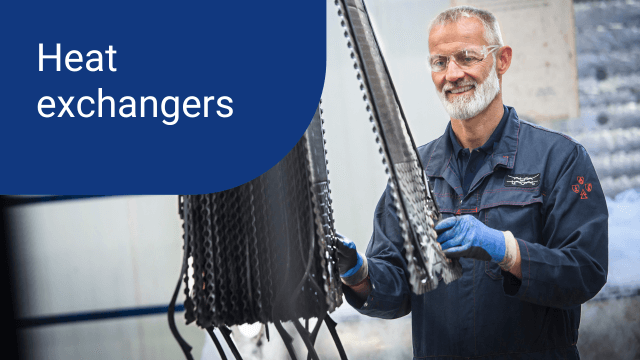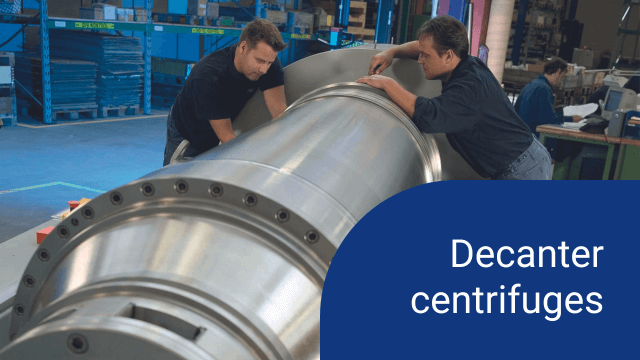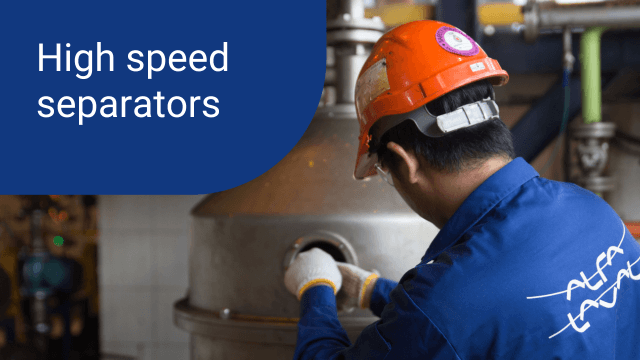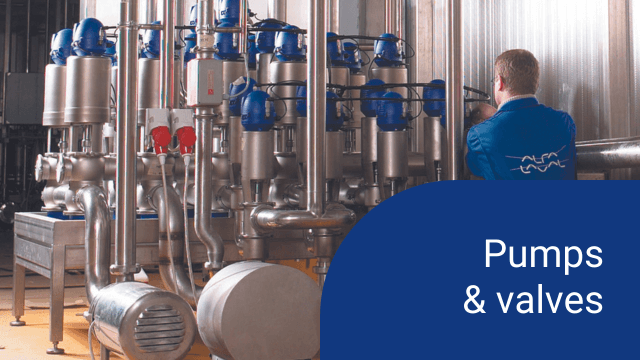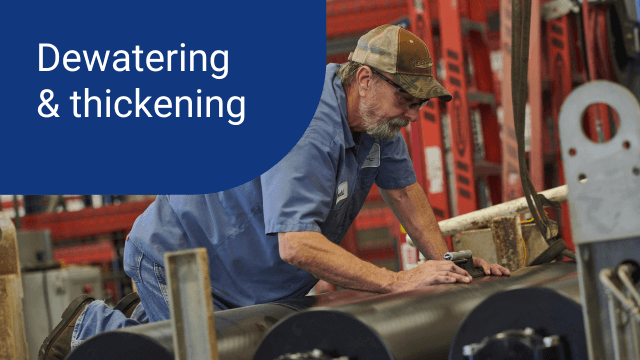 Preventive maintenance
Prevent problems before they occur
Preventive maintenance and repair reduce unplanned stops, spare parts stock and workplace accidents, increases equipment lifetime and enables you to make the best use of resources.
Preventive maintenance is performed as a stand-alone service, when your equipment has been in operation for a certain number of hours, and at a fixed interval to avoid unplanned stops. It can also be part of a Service Agreement.
Calibration
Specially trained Alfa Laval repair experts at your service
To keep your equipment performing at the required level and to maintain a safe operation, accuracy is vital. Our experts are specially trained to perform calibration on specific equipment on site or at an Alfa Laval service center. It's a good way to document certification to meet legal requirements and optimize performance.