When is it time to rebuild your belt filter press?
Performing regular maintenance on your belt filter press can keep you up and running smoothly for years, but eventually your machine may require a full rebuild to maintain performance. That's why we put together this list of indicators to help you make the case for rebuilding your equipment.

A rebuild can restore or improve your equipment's dewatering or thickening performance. It is also around 30% less expensive than purchasing a new machine and comes with the same warranty as a new belt filter press.

If you are experiencing more than three of the operational and visible indicators below, it may be time to think about a rebuild.
Operational issues that point to a belt filter press rebuild
Equipment operating for more than ~ 60K – 80K hours (or 12 – 15 years)
Reduced capacity from original specifications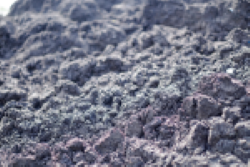 Reduced cake dryness
Bearing failures
Uneven belt wear or belts frequently coming off track
Belts last less than 2,000 hours
Frequent maintenance and downtime
Frequent hydraulic issues (uneven pressure, high reservoir temperature, belt tensioning issues)
Malfunctioning control panel
Malfunctioning electrical sensors and switches
Atypical sounds (rhythmic thumping, banging, or clanging)
Visible signs that a belt filter press rebuild may be needed
Rollers peeling or uneven wear
Corroded frame components/brackets (flaking metal for example)
Frequent hydraulic leaks
Peeling / corroded bearing housings
Worn gravity deck grid strips/plows, or dry rot of rubber components
Need help determining if a rebuild is right for you? Talk to a rebuilds expert today and schedule your free equipment assessment!

What's included? An Alfa Laval expert will visit your site for a full inspection of your equipment. You'll receive a full report (budgetary proposal) of recommended repairs / replacements that includes options to fit your budget and deliver the performance you will most benefit from.
You may also be interested in: