The standard Alfa Laval ALMEM-UF is an automatic, continuous membrane filtration system widely employed in the food, pharmaceutical and biotech industries. It uses cross-flow ultrafiltration to concentrate products effectively, and is backed by more than 50 years of experience in membrane technology. The flexible, easy-to-use design supports a range of specific concentration requirements to fit your special needs with minimal hold-up volume.
A proven membrane filtration system for effective product concentration and purification
Cost-effective, ready-to-operate –standardized design with pre-assembled components and prefabricated piping
Continuous product concentration thanks to flexible and automatic control
Reliable, easy-to-use and easy-to-maintain operation – PLC for system and process control and monitoring, including CIP procedures
Efficient to operate – main components including spiral membranes, pumps, valves and spare parts are manufactured by Alfa Laval
Sanitary-level design – all piping and equipment in contact with the product or cleaning liquids are AISI 316L stainless steel
With more than 2500 installations across the world, Alfa Laval has helped many companies with membrane technology. Whether you are switching from a high-energy, traditional method or looking to optimize your existing ultrafiltration system, our industry know-how and extensive global sales and service network will help you find the perfect solution to meet your specific business needs.
Applications
Concentration of proteins, gums and other feeds prior to further evaporation.
Processing animal blood plasma, gelatine, egg white, pectin and carrageenan.
Recovery, purification and/or concentration of enzymes, yeast extract and amino acids.
Production of natural colors and for the recovery of protein from waste streams.
A broad choice of Alfa Laval membranes used in the ultrafiltration process:
UF-pHt™ membranes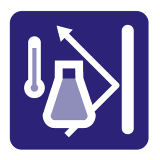 Broad pH tolerance meets high temperature resistance
Made with a special polypropylene paper, these UF membranes can be used across a broad range of pH levels as well as high temperatures. This helps to increase both process flexibility and the hygiene of the membrane filtration system.
UF spiral membranes
Our UF spiral membranes are based on a unique construction of either polypropylene or polyester support material in a sanitary, full-fit design that provides optimum cleaning conditions.
As all membranes in ALMEM-UF system are produced by Alfa Laval, you can easily turn to us for membrane replacement and services.
How does the ultrafiltration process work?
Membrane loops
During the ultrafiltration (UF) process, spiral membranes reduce the volume of a liquid by removing water and other low-molecular substances. The product is introduced into the feed tank system by the level control valve and pumped to a number of membrane filtration stages connected in series (loops). Each ultrafiltration loop consists of a number of housings containing Alfa Laval spiral membranes. The membranes allow salts and water to pass into the permeate stream (rejecting proteins, gums, etc). The concentration of the feed product increases as it passes through the sequence of loops.
The actual ultrafiltration process temperature is related to the feed product being treated. Typical temperatures lie in the range of 5° to 90°C (41° to 194°F).
Pump and cooling system
Each loop has a recirculation pump system to provide the membranes with the appropriate cross-flow to minimize fouling, taking into account the overall capacity of the system. The unit also contains a cooling system to remove heat generated by the pumps. The frequency drivers on pumps keep energy consumption low.
Tank system
The permeate collected from the loops during the ultrafiltration process enters the permeate tank system where it is discharged upstream or downstream for recycling or disposal via a drain system.
Flow rate control
The retentate flow rate output is normally controlled by a flow ratio system (VCF value) or by an optional refractometer/density in-line instrument to obtain the desired product concentration or volume reduction.
Control system
The ALMEM-UF system is fully automatic. The easy-to-use MemProC® control system ensures safe and reliable operation and features separate modes where you can select different production, cleaning, sanitization and water recirculation operations, complete with all the necessary sub-sequences.
Product displacement and CIP
Once a cycle has been completed in the ultrafiltration process, the product is displaced by water to ensure maximum product recovery. The displacement sequence is followed by a water flushing stem to remove any product residue on the membrane surface. Finally, a CIP sequence cleans the membranes and the loops.
Options for your ultrafiltration process
The Alfa Laval ALMEM-UF system can be supplied with the following optional extras:
A special heating/cooling section for the feed solution and to recover the heat from the outgoing streams (shown on the picture)
In-line refractometer instrument of the K-Patent type to control the product concentration in the final loop
Loop plug-flow system to reduce the quantities of flushing water needed in the CIP sequence
Heating section for CIP solution
External CIP valve system with three diverting valves for cleaning of external feed, retentate and permeate lines
Over 50 years of experience
Membrane filtration is a clean technology. Benefit from our expertise. Alfa Laval's experience within membrane filtration systems, cross-flow ultrafiltration and continuous membrane filtration dates back almost as far as the technology itself.
How can we help you?
Let's discuss how we can help you achieve top quality products that comply with the many stringent requirements from both consumers and public authorities.
Most Popular Customer Success Stories