The Alfa Laval AlfaVap rising film evaporator concentrates low-to-medium fouling liquids as well as highly viscous liquids across a broad range of applications and industries. Robust, versatile and economical, it is energy efficient, easy to operate and maintain, requiring 50-70% less height than conventional shell-and-tube evaporators. Its compact size makes it easy to install in existing facilities.
More compact, faster start-ups, higher thermal efficiency, and better product quality than shell-and-tube evaporators
Versatile, economical evaporator for concentration of a various products across a broad range of industries
Improved product quality due to fast start-up and shut-down times, high heat transfer efficiency, and short residence time – perfect for heat-sensitiv
High energy efficiency due to lower steam use with multiple effects and thermal and/or mechanical vapour recompression units
More uptime, less maintenance with minimal fouling due to self-cleaning effect created high turbulence and high shear rate
Compact, space-saving footprint that is 50-70% shorter in height than shell-and-tube evaporators, reducing installation and service time and costs
Maximize uptime with the Alfa Laval AlfaVap rising film plate evaporator. This cost-effective climbing film evaporator concentrates process liquids that contain dissolved solids, easily handling higher media concentrations and viscosities than tubular evaporators.
Install AlfaVap rising film evaporator as a complete evaporation effect or a cost-efficient booster unit to increase existing evaporator capacity using the existing structures and controls. Its low height makes it easy to install on a single floor with a few or no pumps. This cuts installation costs.
Typical applications of a rising film evaporator include sugar refinery, sweetener, animal and plant-based protein, bioethanol and caustic evaporation duties.
Reduce your engineering requirements with Alfa Laval expertise, global process application development and support, and a complete range of evaporator solutions for a wide selection of applications and capacities. Our complete system designs include vessels, pumps, piping, ducts, instruments, and engineering.
The AlfaVap fit into our existing tuna fishmeal plant and concentrates stick water from 12% up to 40%. A conventional falling film evaporator would have required a whole new building.– Mr. Cobas, Managing Director, Conresa, Spain
Compared with shell-and-tube heat exchangers, the AlfaVap evaporators are more efficient. Evaporation occurs using less steam for economic reasons. We've cut our energy costs by 10%, while the company's effective output has gone up.– Peter Simpson, Technical Manager, Chelsea Sugar Company Ltd., New Zealand
Food system services
Alfa Laval Food system services help extend the performance of your food systems by maximizing the performance of your processes. This enables you to:
Continually improve your operations to maintain competitive advantage
Focus on uptime, optimization and availability
Maximize return on investment throughout the life cycle of your food systems

Take advantage of the unique plate geometry used on the plates of Alfa Laval AlfaVap rising film plate evaporation system. Proven effective since first introduced to the market in the 1990s, the unique semi-welded plate with thick gaskets resulted from close cooperation with sugar manufacturers to improve heat transfer efficiency when concentrating high-viscosity, fouling-prone process liquids.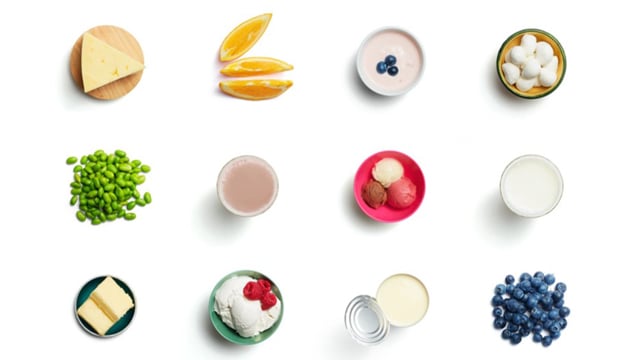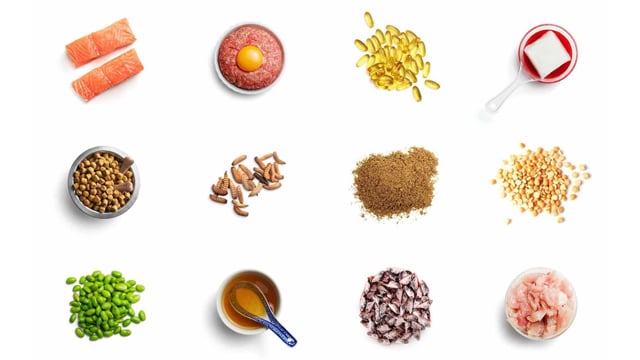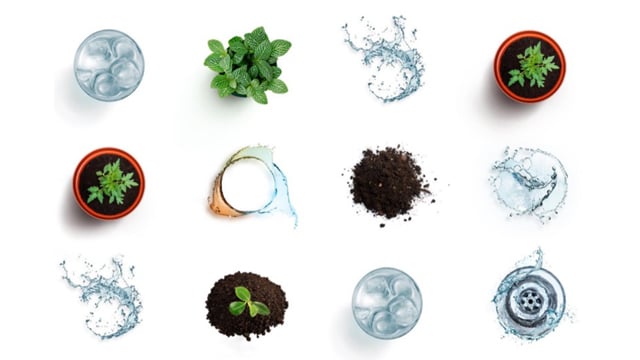 Food and beverage
Fruit juices and purées
Sugars, syrups (corn), honey and confectioneries
Ethanol stillage
Meat and vegetable broths
Gelatine and collagen peptides
Fermentation products
Coffee and tea
Vegetable protein
Milk and whey protein
Non-dairy plant drinks (oat, nut, etc.)
Beer de-alcoholization
Herbal extracts
Starch and sweeteners
Sugars (beet, cane, potato, etc.)
Glucose, dextrose, fructose, maltose
Proteins
Gelatine
Stick water
Meat and fish broths
Insect protein slurries
Plant-based proteins
Chemicals and wastewater
Caustic (NaOH, KOH, LiOH)
Zero liquid discharge
Inorganic salts
Biofuels
Life science/industrial fermentation
Fermentation broths
Lysine
Lactic acids
Citric acids
Amino acids
Yeast extract
---
Pilot testing and rentals of evaporation systems
Try before you buy. Get expertise and advice from Alfa Laval engineers for the optimum configuration for your evaporation system, including:
Detailed water analysis and characterization 

Process and water chemistry modelling 

Benchmark and/or pilot testing for moderate- to high-risk applications 

Detailed material compatibility evaluation 

Sample analysis

Pilot tests
Visit the Alfa Laval Materials Technology & Chemistry Lab and Test Centre in Lund, Sweden, the Alfa Laval Innovation and Test Centre in Nakskov, Denmark, or rent one of our mobile pilot evaporation systems to conduct onsite trials at your plant.
---
Engineered system
A complete AlfaVap climbing film evaporation system includes plate evaporators, preheaters, cyclone separator vessels, thermal and/or mechanical vapour recompression units, pumps, instruments, valves, ducting and piping and a local programmable logic controller (PLC) and control panel. The system can be pre-assembled in Alfa Laval's workshop, which reduces installation time on site to one to three weeks.
How the AlfaVap rising film evaporator works
The Alfa Laval AlfaVap is a rising thin film plate evaporator. Product flows along the heating channels and evaporates, releasing a portion of its water content. Contact time of the product with the heating surface is limited due to the turbulence and high fluid velocity. The vapour/liquid mixture leaves the plate heat exchangers and enters a vapour separator, which separates the vapour phase and directs it to the upper outlet. The liquid phase collects at the bottom of the separator and is transferred through an outlet for subsequent processing in the next effect or to the final extraction point.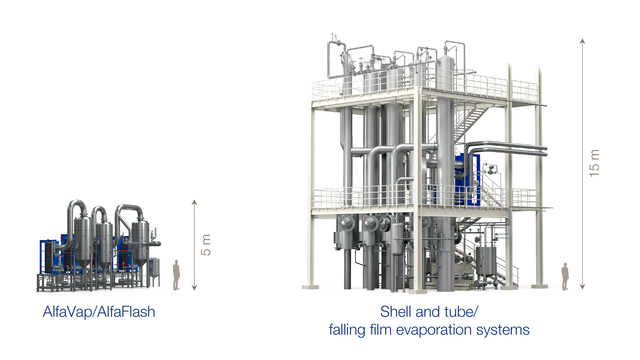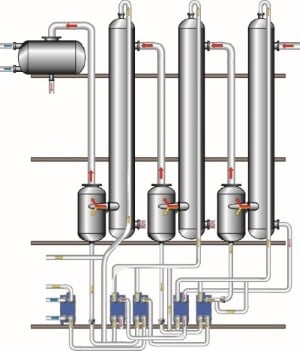 Compared to a traditional shell-and-tube evaporation system, the AlfaFlash and AlfaVap system requires substantially less installation height and can be installed without complex civil work on site.
Outstanding heat transfer coefficient for the plate evaporator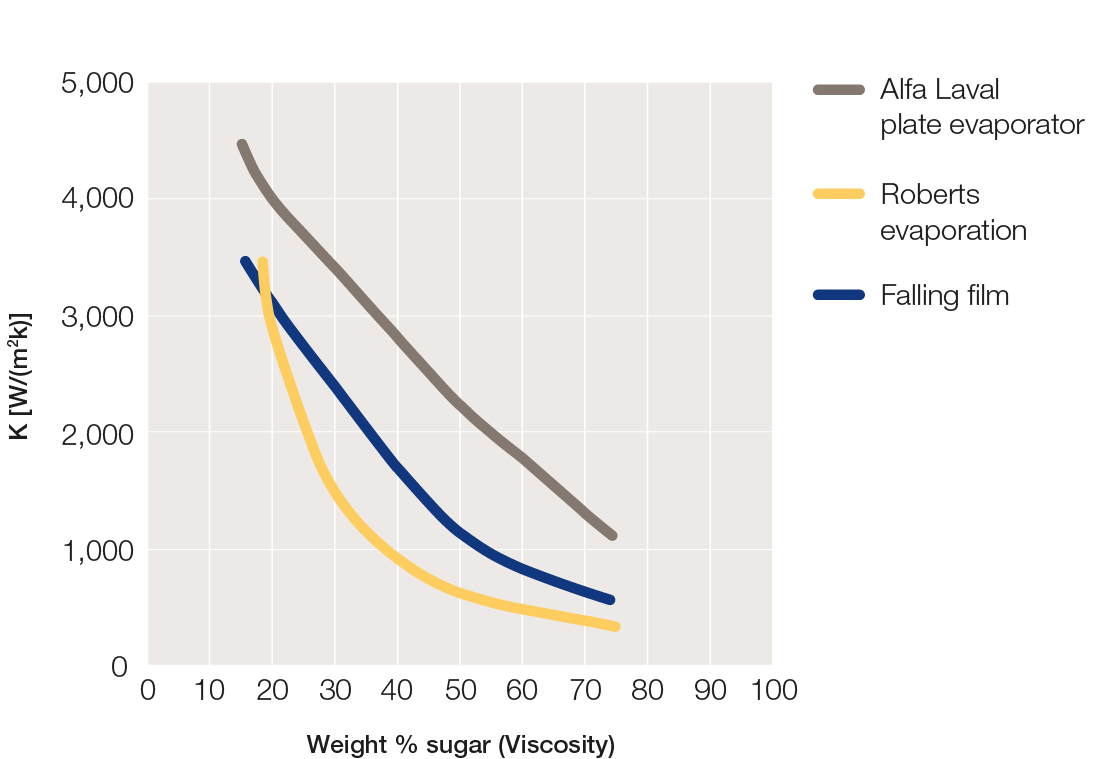 The Alfa Laval evaporation solutions provide much higher thermal efficiency than traditional shell-and-tube evaporators. With up to three times the heat transfer efficiency versus other technologies, substantial savings can be made, especially at higher concentrations.
---
Heat sources for evaporation systems
Configuration Options
Alfa Laval evaporation systems can use heat from different sources such as mechanical and thermal compression as well as waste vapours from dryers.
Multiple-effect system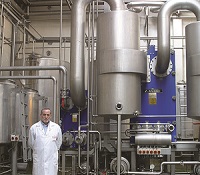 Saves energy by reusing steam

Simple and flexible
Mechanical vapour recompression, MVR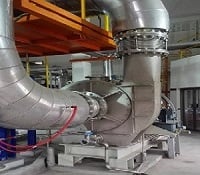 High investment

Low (or no) steam consumption

Uses electricity
Thermal vapour  recompression, TVR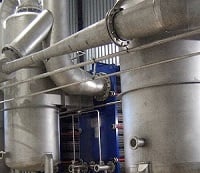 Low cost with reduced steam consumption

Simple, no moving parts
Waste heat from dryers 
Low energy cost

Relatively high investment
You might also be interested in...
Evaporation solutions 3D/VR
Take a 360-degree tour of our evaporation systems in close-up. View the 3D/VR models of evaporation systems by simply clicking on one of the modules.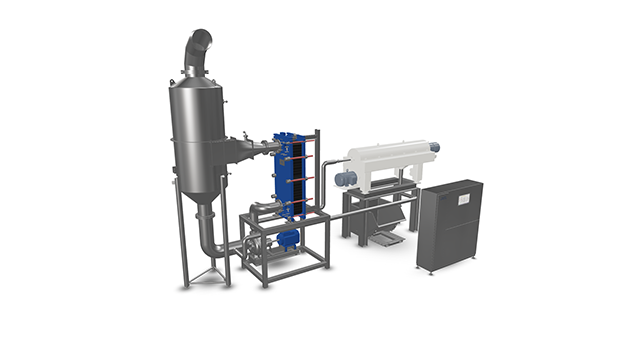 Explore our range of evaporators
Alfa Laval offers a wide range of evaporation systems from plate evaporators, and rising film evaporators to tubular evaporators and falling film evaporators. Find out what would work for your evaporation needs.