Alfa Laval Unique DV-ST UltraPure diaphragm valves are the natural choice for pharma and biotech industries as well as other hygiene-focused processes. The compact and lightweight valves comprise a series of base parts, including valve bodies, diaphragms, actuators and handles. The choice gives you many configurations to meet your processes' exact needs.
High-quality valve bodies, proven diaphragms, reliable actuators
Compact, lightweight, hygienic design – high-grade valve bodies and low Ra surface finishes
Reduced risk of contamination – fully documented, made for aseptic operations with a standard low-ferrite valve body (optional high alloy valve body)
Reliable, long-life diaphragm – available in high-performance EPDM for continuous steam operation at temperatures up to 150°C
Flexible, fits-all stainless steel actuators available in slim and high-pressure versions, backed by a five-year warranty
Easy installation, validation and qualification backed by Alfa Laval Q-doc comprehensive documentation package and service partner network
The Unique DV-ST UltraPure diaphragm valve is available for pneumatic or manual operation. For pneumatic operation, the valves are controlled by actuators that operate at product pressures of up to 10 bar, depending on the valve size, diaphragm material (EPDM, PTFE/EPDM and TFM/PTFE) and actuator selected. There is also a range of easy-to-mount indication and control units from which to choose.
For manual operation, the diaphragm valves are controlled by turning a handle attached to the stem. The handle features standard over-closure protection to help prolong diaphragm life. All steel parts are made of stainless steel or composite material, depending on the handle type.
Long-lasting valve service life
A maintenance-free stainless-steel diaphragm actuator with an autoclavable design, provides high corrosion resistance. This guarantees trouble-free operation and a long-lasting service life.
Actuators for tight spaces and high pressure
All-stainless-steel actuators for the Alfa Laval Unique DV-ST UltraPure diaphragm valves are available in two types; for standard and for high-pressure duties. Both are available as standard ATEX-certified diaphragm actuators in normally closed (NC), normally open (NO), or air/air activated (A/A) versions.
The Alfa Laval Unique DV-ST UltraPure Slim (SS/SL) has the standard actuator, which handles normal product pressures up to 10 bar (∆=100%), depending on the valve size and diaphragm material. Slim and compact, this version minimizes dead legs between the valves and facilitates easy installation of the correct drain angle – even when space is tight. The SS/SL diaphragm actuator also comes with an optional stroke limiter for flow control.
The Alfa Laval Unique DV-ST UltraPure High Pressure (SS/HP) has an actuator that handles high product pressures up to 10 bar (∆=0%), depending on the diaphragm material. This SS/HP version ensures safe, robust operation in systems with high pressures.

Unique DV-ST UltraPure valve technology
Premium as standard, the Unique DV-ST has valve bodies with low delta-ferrite content and defined sulphur content in all forged and block valves. Two-way valves, including the ferrules for clamp-end bodies, are forged from a single block. T- and tank-outlet valves are available and machined from a single block. The hygienic diaphragm valves are available in various configurations and materials.
Built around a weir-type design, the aseptic diaphragm valves are available with hard or soft compounds from PTFE with EPDM as the backing to a pure EPDM diaphragm. The diaphragm valve can be operated manually or with pneumatic actuators that come with a range of sensing and control equipment, including control units, position indicators, stroke limiters and valve positioners.
All diaphragms have cure dates and compound tracking available, meet FDA/USP classifications and are TSE/ADI-compliant.
Service and reliability
The diaphragm valves come with Alfa Laval Q-doc, a comprehensive documentation package that provides full transparency of the entire supply chain. This helps smooth purchasing and installation procedures and facilitates qualification, validation and change control procedures. Based on GDP, Q-doc covers every aspect of biotech and pharmaceutical equipment supply and provides customers with transparent and well-documented quality assurance of the sourced equipment.
Unique design adds value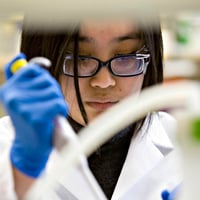 We have used Unique DV-ST UltraPure valves for a long time, so we know that they are highly reliable and that the membranes are long-lasting.

Horst Neuland, Chief Plant Engineer at Bayer HealthCare in Wuppertal, Germany
Brochure: Alfa Laval Unique DV-ST UltraPure Diaphragm Valves
With its modular design and enhanced compatibility, Alfa Laval Unique DV-ST UltraPure diaphragm valve is constructed from a series of base parts that enables you to easily adapt the valve to a wide range of applications.
The standard Unique DV-ST UltraPure consists of a valve body, diaphragm, handle or actuator. In the manual version, a simple turn of the handle pushes the compressor down on the diaphragm, pressing it against the weir of the valve body and closing the valve. You can also use a pneumatic actuator to control the valve. The diaphragm actuator controls the piston's axial movement, opening or closing the valve, depending on the actuator's function. The standard all-stainless-steel actuators are available in two versions: the Unique DV-ST UltraPure Slim (SL) for standard duties and the Unique DV-ST UltraPure High Pressure (HP) for more demanding pressures. Both are available as normally closed (NC), normally open (NO), or air/air activated (A/A) valves, as well as in ATEX versions for use in potentially explosive atmospheres.
Save water with ThinkTop
Do something good for the environment and save up to 95% in CIP liquid when cleaning your valves. Innovations like ThinkTop sensing and control units make more efficient use of resources while safeguarding process hygiene. Add ThinkTop to your valves to optimize your processes.
Ten top tips - Valves
Here are some tips and service videos to show how you keep your hygienic valves in tip top condition
Product catalog
Alfa Laval's hygienic equipment product catalog "Close at hand" includes product leaflets, performance curves, links to animations, brochures and price lists for ordering purposes.
You might also be interested in ...
LKB UltraPure
These butterfly valves are hygienic on/off valves for use with low and medium-viscosity liquids in personal care, biotech and pharmaceutical applications.
LKC UltraPure
Designed to meet the specific demands of the biotech, pharmaceutical and personal care industries, the LKC UltraPure non-return valve provide safe, easy installation and high, consistent quality.
Unique Mixproof UltraPure
Alfa Laval Unique Mixproof UltraPure is designed to suit the needs of the Pharmaceutical and Biotech industries. It enables the simultaneous flow of two different fluids without the risk of cross-contamination.
CAD portal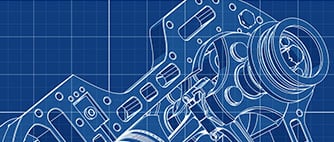 Download the product models in Neutral or Native CAD file formats. It is also possible to download 3D PDF files.
near Newsletter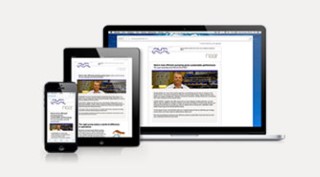 To keep you updated on important sustainability issues and opportunities in your industry and processes.