Improve operational cost and equipment lifetime
Lower operational costs and extend equipment lifetime, solve your lube and fuel oil cleaning needs with an Alfa Laval centrifugal separator module. Contaminated lube and fuel oil causes equipment problems and production losses. Clean oil is key for effective production. Alfa Laval separation solutions simultaneously separate oil, water and solids for an efficient process. And when calculating total cost of ownership, the clear choice is centrifugal separation.
With low operational costs and excellent performance, they offer smooth, hassle-free operations and prolong the lifetime of your equipment.
Find the right separator module for your needs
Alfa Laval has a full range of centrifugal separator modules to suit every oil cleaning need.
Emmie 2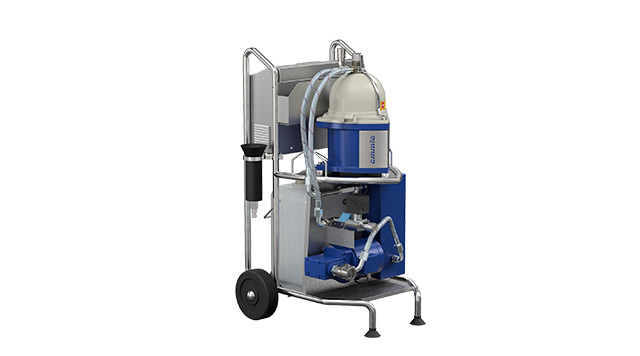 Small with capacity up to 200 l/h
Mobile design to serve several tanks at once
Plug-and-play operation
OCM Light 503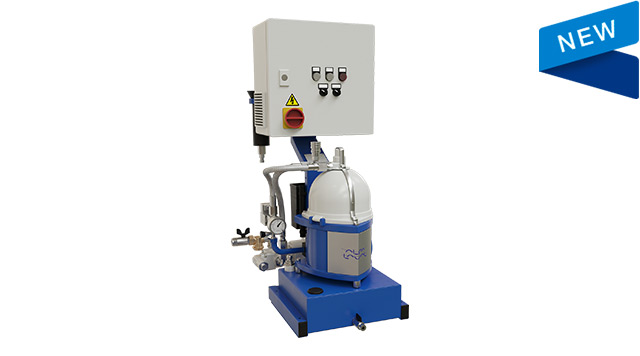 Small with capacity up to 1000 l/h
Mobile design saves space
High separation efficiency
OCM Light 304/305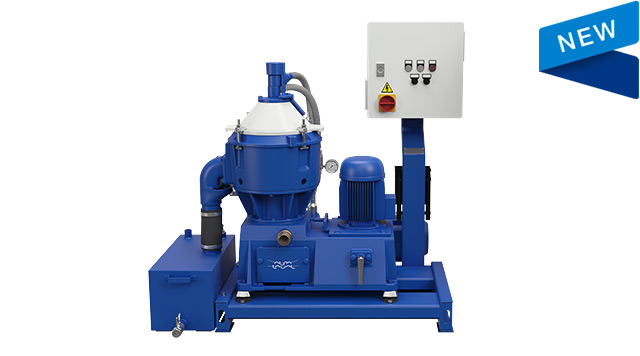 Medium with capacity up to 2500 l/h & 4700 l/h
Portable with plug-and-play installation
Robust and reliable design
OCM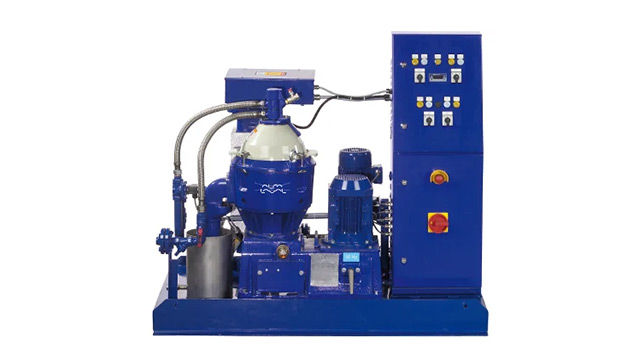 Medium with capacity up to 9400 l/h
Skid-mounted design
Available as stationary or mobile unit
P-Flex range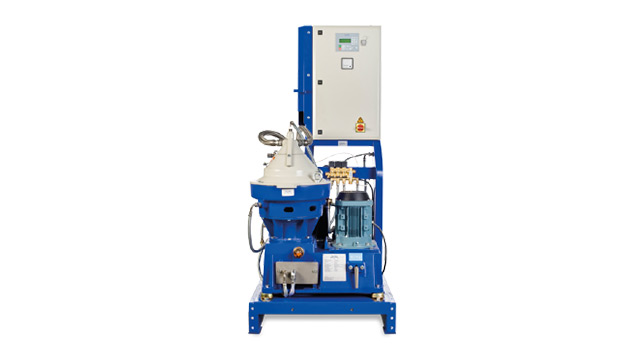 Large with capacity up to 9500 l/h
For oils with higher solid contamination (automatic solids discharge)
Space-saving modularized footprint
S-Flex range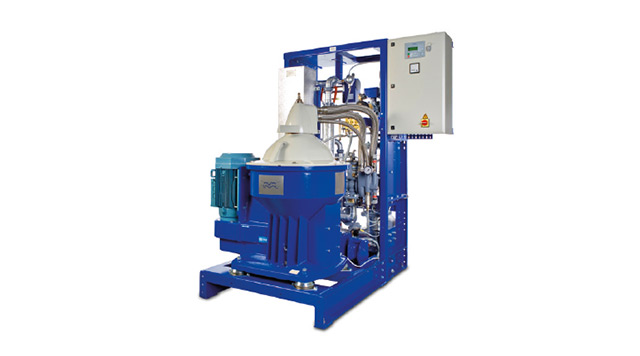 Extra-large with capacity up to 39,000 l/h
ALCAP™ technology maximizes fuel economy
Low-wear mechanical platform
Cost-efficient solutions
Alfa Laval has a wide range of cost-effective centrifugal oil-cleaning solutions, from simple 'plug and play' to more sophisticated systems. Lower operating costs and your Total Cost of Ownership (TCO), simply select the module that best suits your needs.
Whitepaper: The importance of lube oil cleaning
Eager to understand more about lube oil cleaning? Our whitepaper gives you a comprehensive overview of the technologies available and acts as a guide to choosing the best one for your application.
Checklist: Choosing the best lube oil cleaning technology
Don't know which lube oil cleaning technology to use? This checklist helps you compare the choices and determine which solution is best for your process.
Looking for more separation process insights? Contact us today!
---
Meet our Expert: Nils Johansson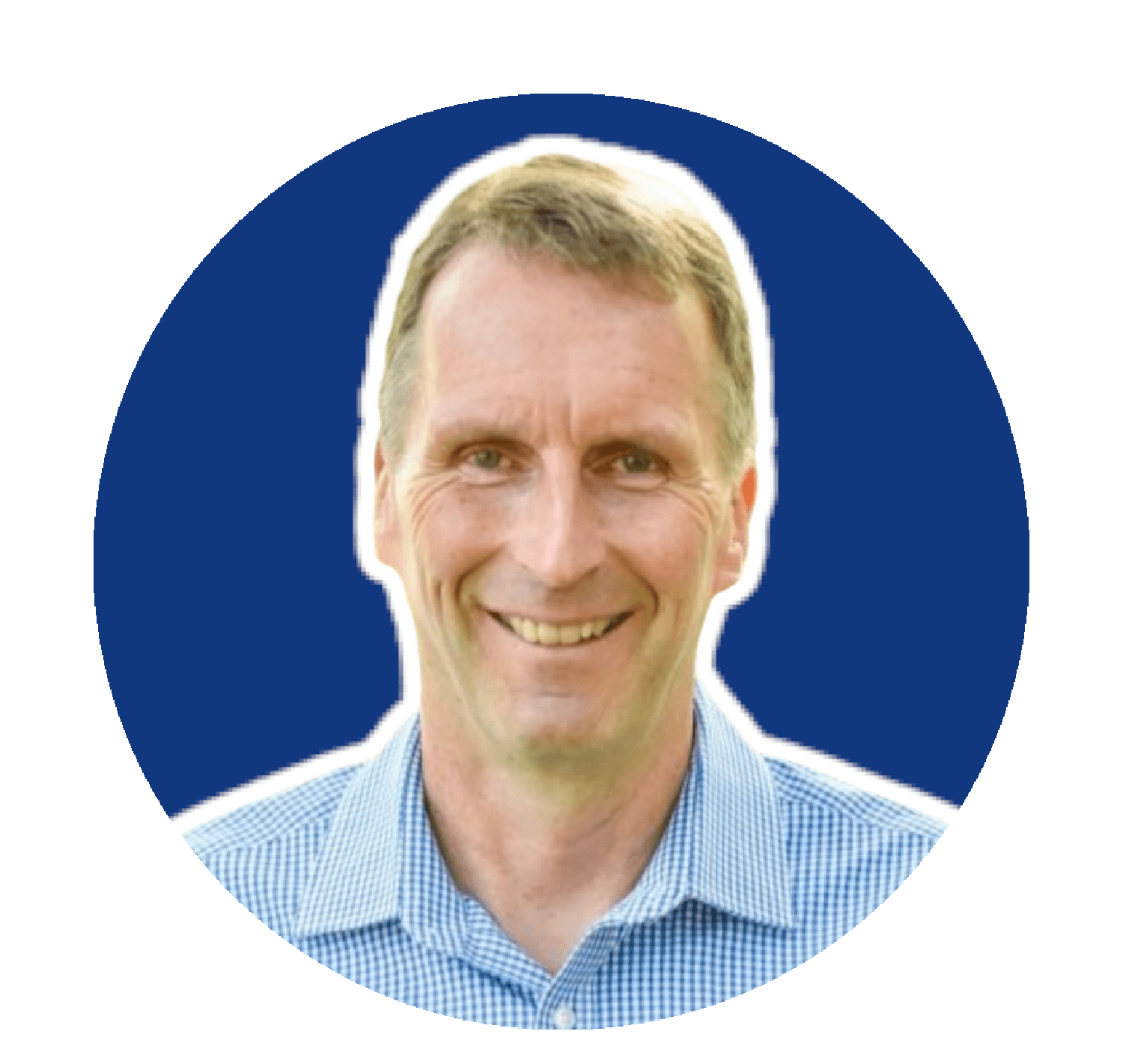 Nils is a Market Sales Manager for Alfa Laval, specialized in Separators. He has focused in Energy Separation for the past 2 years. Before Alfa Laval he worked in the Defense and Chemical Industries for over 3 decades. Nils holds an MBA from George Mason University and an MS in Chemical Engineering from Lund University
Connect with me on LinkedIn