Service in challenging times
We're all living through a challenging point in time, where service visits often are not possible for safety reasons. However, maintaining and servicing your Alfa Laval equipment can, in most cases, be done by connecting you and your equipment to our service engineers. Alfa Laval can support you, and you can benefit from the vast knowledge of our team of experts from anywhere.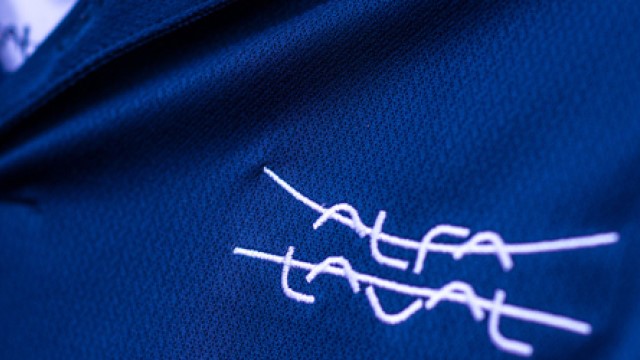 Our service engineers are there to assist with troubleshooting and parts, ensuring that in the event of unscheduled downtime, you're not alone. In short, Alfa Laval ensures that you still benefit from our outstanding service even in these uncertain times, so don't hesitate to call your nearest Alfa Laval contact. You can also use the contact form below.
Service finds new ways in challenging times
An Alfa Laval refinery customer in Houston, Texas, conducted tests of a centrifugal separator. A problem occurred, and it became necessary to open up and reassemble the bowl to be able to continue. Due to travel restrictions, it was not possible for an Alfa Laval product expert to go to the site. Instead, the service was executed by the customer with remote guidance via an augmented reality app. During the video call, an Alfa Laval expert made sure the customer performed the service safely and that the testing could continue as planned. And since the high-speed separator is connected to the Alfa Laval IoT (ALIoT) portal, the Alfa Laval expert has been able to further support the customer in the tests by following their operational data in real-time from a distance.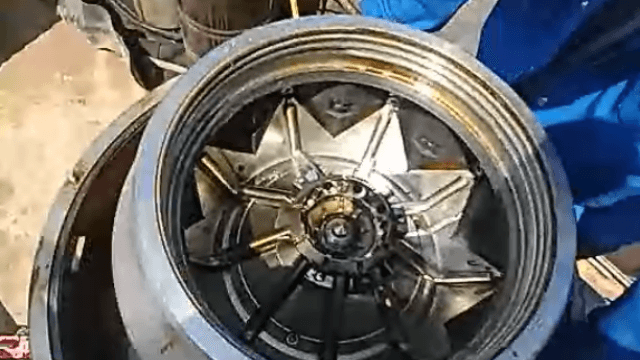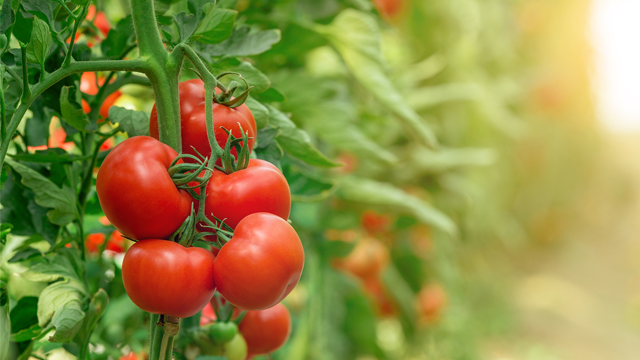 Remote support is cost-effective and good for the environment
An Alfa Laval customer in South Australia wanted a survey of their multi-effect plate (MEP) freshwater generator, which is used for producing water for a tomato farm in the Australian desert. As no local competence for this type of plant was available, and since it would have incurred a high cost and a significant environmental impact to dispatch an Alfa Laval expert from the central service organization, it was decided to install a field gateway to enable remote monitoring of the installation. The customer easily installed the gateway themselves, and in the meantime, a dashboard in the Alfa Laval IoT (ALIoT) portal was configured to mimic the customer's interface and visualize critical running parameters. This enabled Alfa Laval experts to support the customer, give direct feedback on adjustments, and evaluate the adjustments after a number of days. It will also allow Alfa Laval experts to efficiently support the customer in the future.
Alfa Laval walks the extra mile – so you don't have to
Alfa Laval decanter centrifuges s are often used in remote locations, operating under tough conditions. In industries such as mining and drilling, reaching the decanter centrifuges to adjust them requires hours of driving or taking irregular flights. To make it possible for customers to view and adjust the equipment remotely, Alfa Laval offers Remote Monitoring and Remote Control. These services also enable Alfa Laval experts to give better support. A field gateway is used to connect to the equipment remotely. An Alfa Laval drilling customer in North America says, "The connectivity allowed us to properly diagnose an incoming power issue, which saved us money since it made it possible to send out the proper service tech to repair equipment we had on location." This service opens up for smarter operation saving time and money.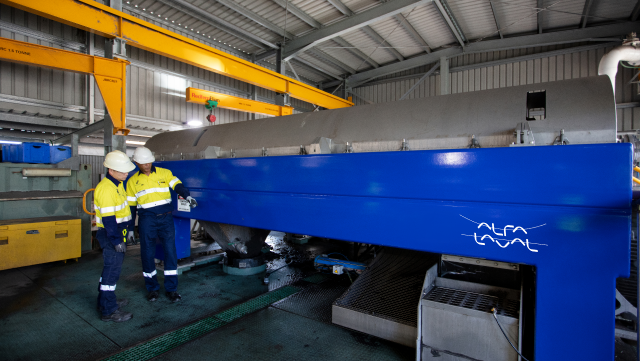 Ready to connect?
Alfa Laval's Connected Service enable remote support and predictive maintenance of you machine, ensuring reliable uptime, high yield and optimized maintenance intervals. Combined with Alfa Laval's expert knowledge you have the vital information you need to ensure outstanding performance for your machine throughout its long lifetime.
How can we help you?
Never hesitate to contact Alfa Laval if you have any service or support needs. Please reach out to your nearest Alfa Laval contact or fill in the form to the right.