Combined heat and power (CHP)
In cogeneration, or combined heating and power (CHP), heat that would otherwise be wasted in the production of electricity is put to use in any number of productive ways. This can range from micro-CHP systems that generate both power and heat for a single building, to larger power plants that also provide district heating to entire regions. It makes CHP one of the most efficient methods of energy utilization. In fact, up to 90% of the energy is often recovered for use!
The heat exchangers used in a CHP system are an essential factor for maximizing efficiency. And that's where Alfa Laval can help. We offer an extensive range of efficient plate heat exchangers, including highly compact options that are ideal for complete containerized solutions. With our decades of experience in heat recovery and broad portfolio of thermal technology, we have the expertise you're looking for to develop tomorrow's sustainable heating and power solutions.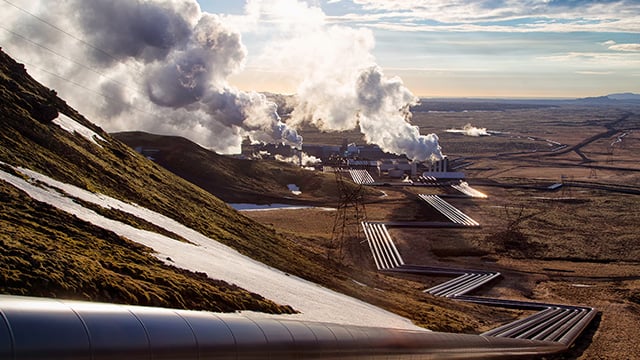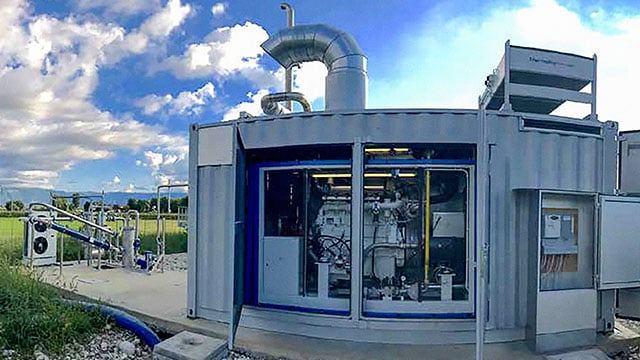 A compact and efficient solution for micro-CHP
Indop d.o.o., a subsidiary of appliance giant Gorenje, is a leading Central European producer of cogeneration technologies. Thanks to Alfa Laval's unique gas-to-liquid plate heat exchanger technologies, Indop has been able to achieve thermal efficiency above 85% in their systems, with very low pressure drop.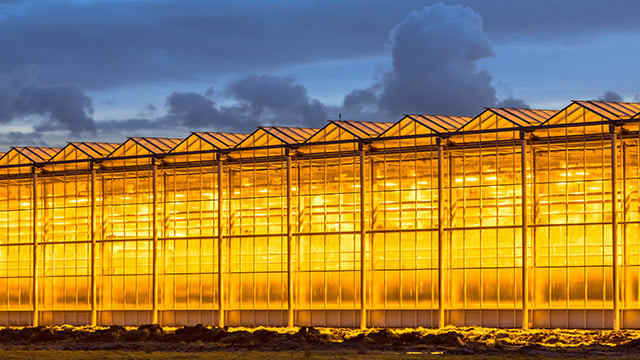 Boosting CHP efficiency with gas-to-liquid technology
Hubert Tippkötter GmbH is an innovative designer and manufacturer of complete CHP systems, who work to get every possible extra percentage point of efficiency out of their technologies. Thanks to the use of Alfa Laval's unique gas-to-liquid heat exchanger solutions, they can proudly offer their customers cogeneration efficiency of 91% or higher!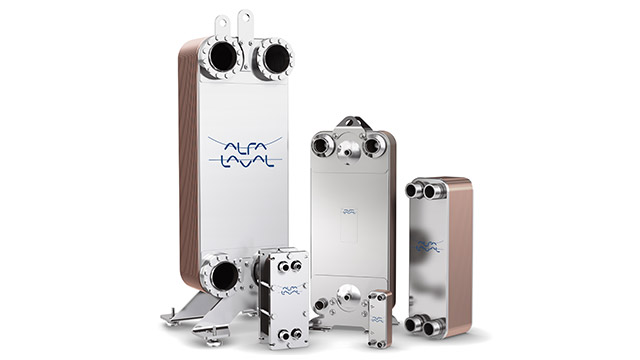 Alfa Laval brazed plate exchangers
Our copper-brazed plate heat exchangers are a compact, efficient and maintenance-free solution for heating, cooling, evaporation and condensing in numerous applications. Each unit is designed for duty optimization, with a range of unique features that ensure both superior thermal performance and maximum reliability.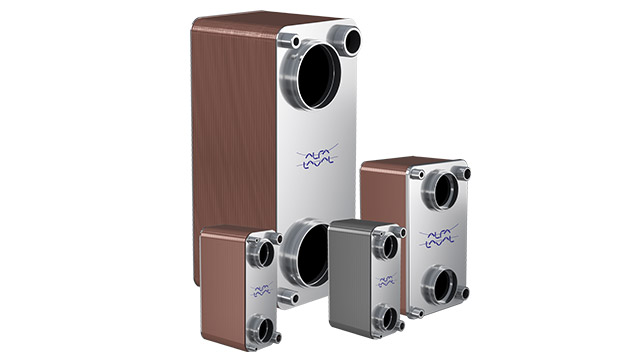 Alfa Laval gas-to-liquid plate exchangers
From exceptionally high temperatures to media with extremely asymmetrical flow rates, Alfa Laval's gas-to-liquid portfolio handles more than other plate heat exchangers. Built with a revolutionary "dimple" plate design, they provide efficient heat recovery and very low pressure drop in gas applications – all within a significantly smaller footprint than tubular technologies.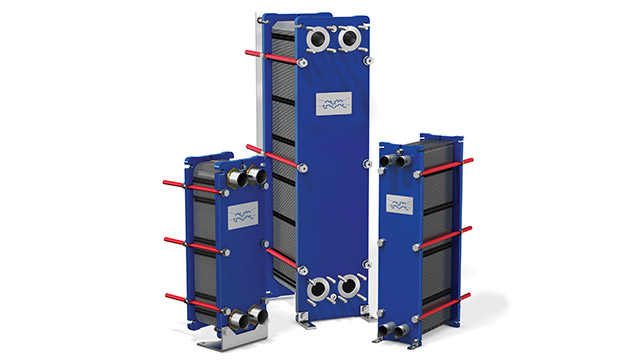 Alfa Laval gasketed plate-and-frame heat exchangers
Our industrial line of gasketed plate heat exchangers is suitable for a huge scope of applications from heating, cooling and heat recovery to condensation and evaporation. Based on our work with customers, we continuously update their design to better meet the demands of your processes. Today's models set all new standards of efficiency, reliability and serviceability.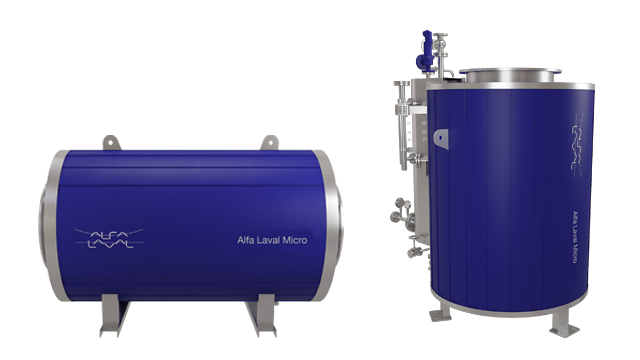 Alfa Laval GHR
There is almost always room to continue reducing power consumption and related costs by reclaiming the energy lost as exhaust gas heat. The Alfa Laval GHR is gas heat recovery heat exchanger especially designed for this purpose. It enables efficient waste heat recovery from from small and medium gas engines, turbines and clean process flue gases, to further increase your energy efficiency.
The most efficient cogeneration solutions
When it comes to cogeneration, Alfa Laval has developed a full range of heat exchangers designed to deliver the most energy-efficient solutions possible. From our air heat exchanger technologies to our gasketed and copper-brazed plate heat exchangers, we can match you to the ideal equipment for your specific needs.
And that equipment is just the start. You also have the backing of a sustainable partnership to deliver the knowledge, resources and engineering proficiency you need to create a future-proof solution that meets the demands of your region – not matter where in the world you are.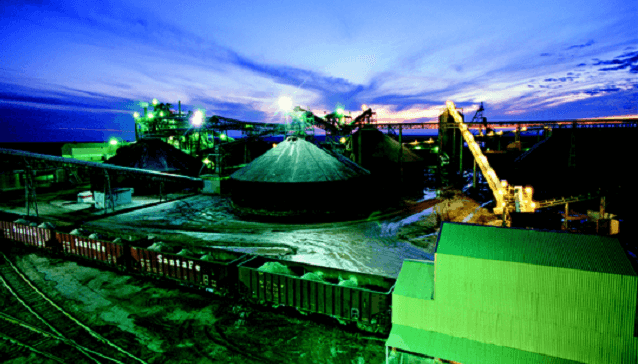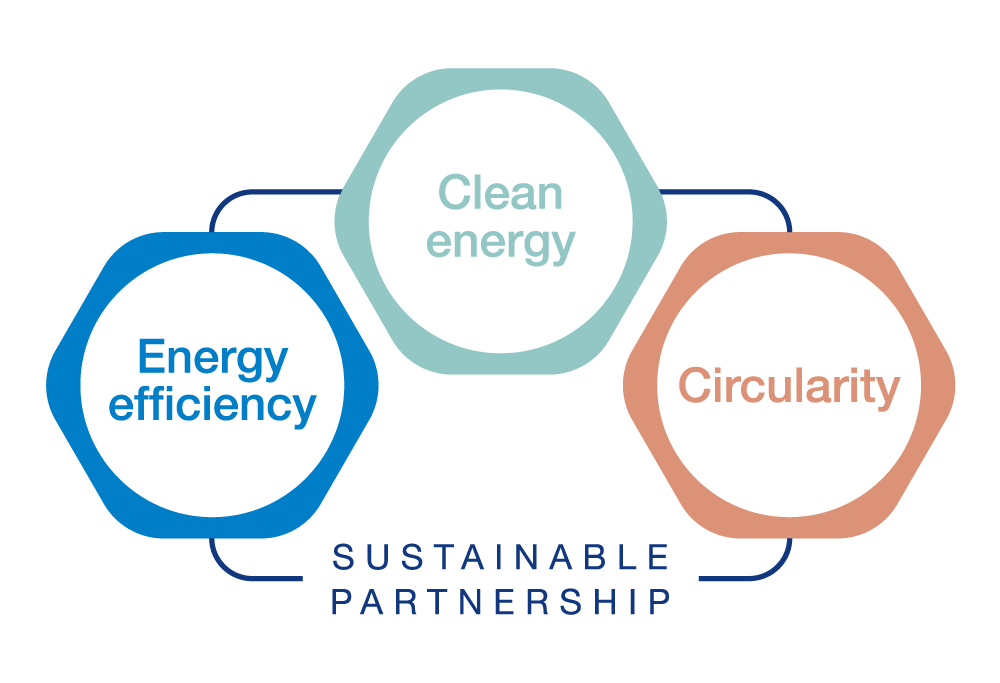 Contact us to learn more
Contact us today for more information about our sustainable solutions