Alfa Laval's solutions within heat transfer, separation and fluid handling contribute to the sustainable development outlined in the United Nations Paris Agreement.
We are accelerating sustainable solutions within four areas: Energy efficiency, Clean energy, Sustainable food and Circularity.
Energy efficiency
In the drive towards decarbonization, Alfa Laval plays an essential role in the ongoing transformation of global energy systems. We have proven technology within heat transfer, separation and fluid handling needed to optimize energy efficiency and reduce the environmental impact across supply chains in the industries we serve.


Clean energy
Clean energy is key in the transformation of global energy systems. Alfa Laval's heat transfer, separation and evaporation technologies are already in widespread use, and we are constantly optimizing and refining our existing solutions while pioneering and developing new ones to meet tomorrow's demands to achieve net zero.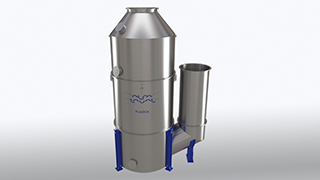 2021-02-07
Alfa Laval and NMRI have succeeded in onboard CO2 capture testing using an exhaust gas cleaning system
As the marine industry strives for a decarbonized future, Alfa Laval and partners are investigating the technologies needed to achieve it. One of the opportunities is carbon capture and storage (CCS).
Sustainable food
The world will need 70 percent more food to feed another 2 billion people in 2050. Alfa Laval's sustainable solutions, digitized solutions and services enable the efficient production of food & beverages with greater yield and less water, energy and waste. Alfa Laval works closely with partners and customers to introduce innovative processes and equipment to produce existing and new kinds of sustainable food in larger quantities and with an improved nutritional value.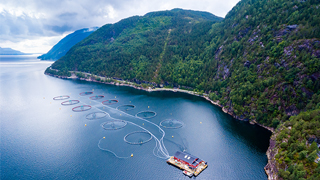 2021-10-04
Alfa Laval strengthens its sustainable aquaculture portfolio
Alfa Laval has acquired the Norwegian system manufacturer LiftUP. LiftUP is a market leader in removing waste from fish farms to reduce their impact on the marine environment.
Circularity
A shift from a linear to a circular mindset contributes towards achieving the sustainable development scenario, outlined in the UN Paris Agreement. Alfa Laval is working with partners and customers to put its sustainable solutions to use to ensure that all resources and leftovers are used, reused, recycled and upcycled in the most efficient way possible.