How we're staying strong – for you!
Alfa Laval's response to the Coronavirus
Our priorities at Alfa Laval are the health and safety of our employees – as well as our customers. At the same time, we're focused on business continuity – continuing to meet and exceed your expectations. We've also taken several proactive steps to ensure the well-being of our teams, while continuing to provide high levels of customer service.
Our employees, your support – still a click or call away
No matter where you're located in the US, our technical help desk is fully staffed with experts, readily available for Skype, telephone or email consultation.
Our complete business functionality is still in-place despite more remote working, so all our teams – including customer service (order handling), accounts receivable and accounts payable – are poised and eager to respond to the needs and requests of our customers.
A strong, global supply chain
Simply put, our supply chain is strong, and we haven't experienced any significant delays with incoming goods. And, we have significant inventory in place to meet your future needs. We also have contingency plans in place for alternate supply chains if needed.
Our US factories, distribution and service centers are open. We're modifying work schedules as possible for our teams – again, putting our employees first.
Service, at your location
Need service? Alfa Laval has 60 field service technicians throughout the USA. They have all been issued protective gear and are trained on Coronavirus preventive measures.
Our technicians are being deployed locally in most instances to add another level of safety for them, and our customers. Protocol is in-place to ensure that they meet all the safety criteria at our customers' sites, as well as the guidelines they've received from Alfa Laval.
Multiple service centers, just send your equipment to us
Why service your equipment when you can send it to us? We have ten service centers strategically located throughout the USA, where we can repair, recondition or rebuild heat transfer or separation equipment to like-new condition and performance.
Sending equipment to one of our service centers further reduces exposure risk, and we have business continuity plans in-place for each site – in the event that one of our service centers is "down" – where the equipment would be serviced at an alternate Alfa Laval authorized service center.
Our extensive parts supply, without the risk
We have a centrally located, automated distribution center which maintains 25,000 stocked items, 8000 service kits and assemblies, and more than 500,000 spare parts in its system.
So why take the risk of downtime during this uncertain time? Maybe today is the day to replace your pump seal, or other critical process parts? We have you covered with any Genuine part needs, without the risk of losing your equipment warranty or the uncertainty associated with Non-OEM parts.
We recognize that our equipment and solutions often play an integral role in our customers' processes, and we're committed more than ever to support you in achieving uninterrupted, efficient production.
You can reach us at +1 866 253 2528 (866 ALFALAVAL) or www.alfalaval.us/service.
Tom Erixon, President and CEO of Alfa Laval: "Our focus is on business continuity"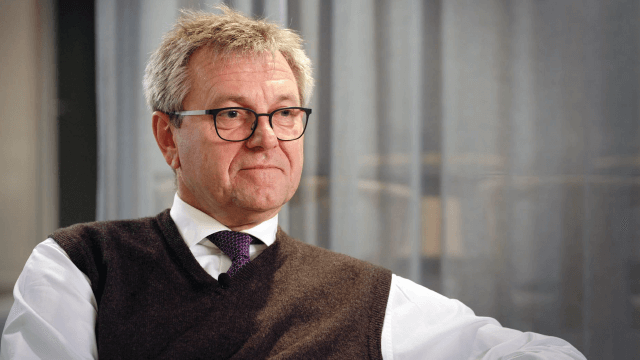 Go virtual with us!
We have safe, and more virtual options to connect. Here's a sample of how we're becoming more virtual to advance our business needs, together:
Skype
Did you know we don't use phones? All of our colleagues use Skype as our voice, IM and as a conference call solution – even on mobile devices.
Live Chat
Need an instant, yet confidential response? You'll find a Live Chat feature select web pages
Anytime
With a faster platform, and updated look/feel, authorized distributors can place online orders, covering a majority of fluid handling and heat transfer products 24/7.
Web Shop
Did you know our top selling brazed and gasketed heat exchanger can be purchased online via credit card?