The Alfa Laval AS-H Belt Press KPZ is designed to handle high volumes of biosolids / residuals and deliver exceptional cake dryness. It is available in a number of configurations that can be customized to your wastewater sludge dewatering needs.
Unmatched wastewater sludge dewatering in a vertical belt press design
High capacity design with low polymer consumption and low power usage
Up to 70 PLI vertical pressure section, providing highest dry solids cake in class
Independent, operator-level gravity deck and vertical pressure dewatering sections for maximum process control, especially if process conditions vary
Low maintenance, long-life design that is flexible and easily upgraded as needs change
The Alfa Laval AS-H Belt Press KPZ is the next generation dewatering belt filter press designed to allow for high solids loading while maintaining a high hydraulic throughput. Performance results in exceptional sludge cake dryness in a layout that allows for an operator floor-level view of the gravity deck. It is suitable for all municipal biosolids and residual sludge types and a wide variety of industrial solid / liquid separation applications, such as paper, petrochemical, mineral, food processing, pharmaceutical and chemical. It incorporates variable energy mixing, flocculation, gravity drainage and pressure filtration. The design of the AS-H Belt Press KPZ allows for decreased civil construction costs, elevated cake discharge height, and low maintenance requirements.
Flexibility, performance, and easy inspection for operators
The Alfa Laval AS-H Belt Press range was developed by taking knowledge from decades of experience developed with traditional Ashbrook Simon-Hartley Klampress designs, and incorporating state of the art features and technology to deliver a portfolio of configurations to meet any sludge / residual dewatering application need.

Key strengths of the Alfa Laval AS-H Belt Press KPZ are the modular design and the vertical pressure section with low gravity deck.

Whether you have a low to moderate solids sludge and require the standard machine, or need the additional pressure rollers of a high solids design, the AS-H Belt Press KPZ can be configured to accommodate your process specifications. Modifications can easily be made in the future if conditions change, thanks to the modular nature of the machine.

Operators of belt filter presses will appreciate the low gravity deck of the AS-H Belt Press KPZ. This design allows for floor-level visibility of the gravity dewatering section without the need for stairs or platforms, meaning ease of process inspection.
The Alfa Laval AS-H Belt Press KPZ begins the dewatering process with a proprietary variable-orifice, in-line polymer mixer that combines polymer and slurry instantly, in less than one second. The product then begins to drain over an endless, horizontal porous filter belt. Next, the product moves to a vertical pressure section where it is gradually sandwiched by two additional belts in a series of decreasing diameter rollers. Finally, moisture removal is achieved by shear rollers arranged to give minimum 180 degree belt wrap at up to 70 PLI pressure in order to optimize dewatering.

The gravity and pressure dewatering sections of the AS-H Belt Press KPZ are independently driven, allowing for optimized process control.

Operator-specified belt tensioning is automatically maintained by a hydraulic belt tensioning and alignment system, which recognizes and corrects for subtle condition variations such as belt stretching or process changes. The arrangement of the AS-H Belt Press KPZ gravity drainage zone ensures even distribution of the conditioned slurry over the effective width of the moving filter belt.

The AS-H Belt Press KPZ is equipped with lifetime-rated bearings, each protected by all stainless steel Fortress Bearing Housings™ with triple-labyrinth seals and shaft-mounted splash guards.
Meeting your exact requirements
A variety of features and options make the high-capacity Alfa Laval AS-H Belt Press KPZ an excellent choice for your dewatering needs:
Available in 8 or 10 pressure roller designs
A variety of gravity deck lengths to match process requirements
High performance advanced chicanes and high pressure vertical dewatering section ensure excellent performance under a variety of conditions
Adjustable wedge dewatering zone allows for process optimization
Lifetime rated bearings
Radial grid and perforated roller to accelerate dewatering
Achieve 2% or more additional dry solids from your belt filter press or gravity belt thickener


When placed ahead of an existing belt filter press or gravity belt thickener, the Orege SLGTM sludge pre-treatment system changes the rheology of your sludge so that it releases water more freely. Its small footprint means it can likely fit in your existing facility. Alfa Laval has an exclusive agreement to supply Orege in greenfield and brownfield applications.
Reduce your sludge management expenses by:
- Increasing final cake dryness by 2% or more and reducing hauling volumes
- Reducing polymer use
- Increasing belt filter press / gravity belt thickener throughput

Learn more about the Orege SLGTM system
A trusted partner, every step of the way
Alfa Laval's biosolids dewatering and thickening equipment is rooted in the rich history of Ashbrook Simon-Hartley. The knowledge and experience Alfa Laval has developed in these applications is unmatched and we will be here to help you achieve optimum process results. Thousands of installations around the world provides a database of knowledge on processes that ensures all options are considered when recommending equipment to solve your challenge.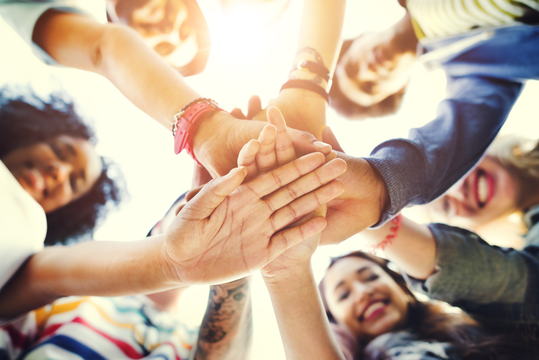 Reviewing your process: Discuss the variety of technology options available and be confident in the final selection for your specific application. We'll will work closely with you to ensure that the equipment you choose meets your current and future needs, and your process specifications.

Testing your Sludge (if needed): Test a sample of your sludge to determine the best technology and calculate process performance at our fully outfitted separations testing laboratory in Houston, TX.

Supporting your plan: Ensure success in the design, installation, and start-up of your equipment. From providing a budget quote, to discussing a complete turnkey installation, we will partner with you as needed every step of the way.

Servicing your equipment: Partner with our team to ensure that once your equipment is installed, it continues to reliably serve your application. Whether it is routine maintenance, or a complete overhaul or upgrade of a machine, our team of experts will be there to assist.
You may also be interested in:
Request a quote
Submit your process information to receive an estimated price range for this application. (Please note that this will be a budget estimate only. A firm quotation will require more detailed process parameters.)
Local contacts


Midwest
Chuck Shaw
Regional Sales Manager – Water Separation Sales – Midwest
Email: chuck.shaw@alfalaval.com
Phone: (317) 345-5512
Coverage area: IA, IL, IN, KS, KY, MI, MN, MO, ND, NE, OH, SD, TN, WI
Northeast
Jose Carpio
Director of Sales – Water & Wastewater
Email: jose.carpio@alfalaval.com
Phone: (804) 852-9340
Coverage Area: CT, DE, MA, MD, ME, NH, NJ, NY, PA, RI, VT, WV
Northwest
Roger McKinney
Regional Sales Manager – Water Separation Sales – Northwest
Email: roger.mckinney@alfalaval.com
Phone: (559) 317-8551
Coverage area: WA, OR, ID, MT, WY, CO, NM
South
Marc Arquit
Regional Sales Manager – Water Separation Sales – South
Email: marc.arquit@alfalaval.com
Phone: (713) 882-1286
Coverage area: AR, LA, MS, TX, OK


Southeast
Mark Schlitzkus
Regional Sales Manager – Water Separation Sales – Southeast
Email: mark.schlitzkus@alfalaval.com
Phone: (713) 906-0505
Coverage area: AL, DC, FL, GA, NC, SC, VA
Southwest
Marc Perratore
Regional Sales Manager – Water Separation Sales – Southwest
Email: marc.perratore@alfalaval.com
Phone: (201) 388-8393
Coverage area: CA, NV, AZ, UT